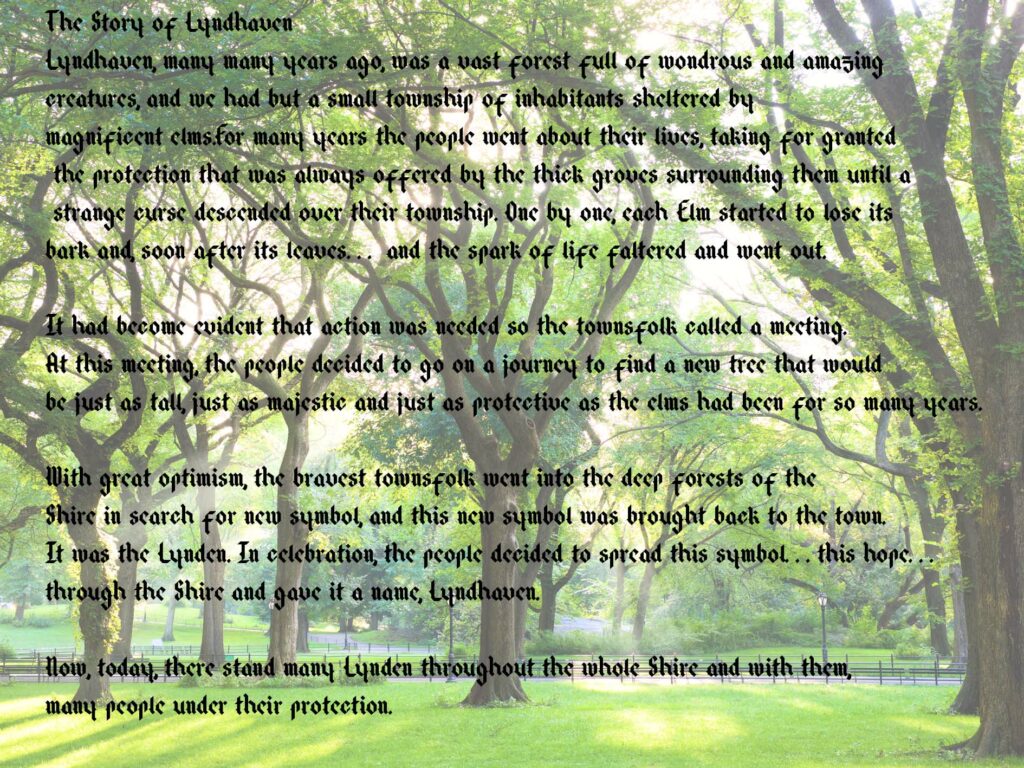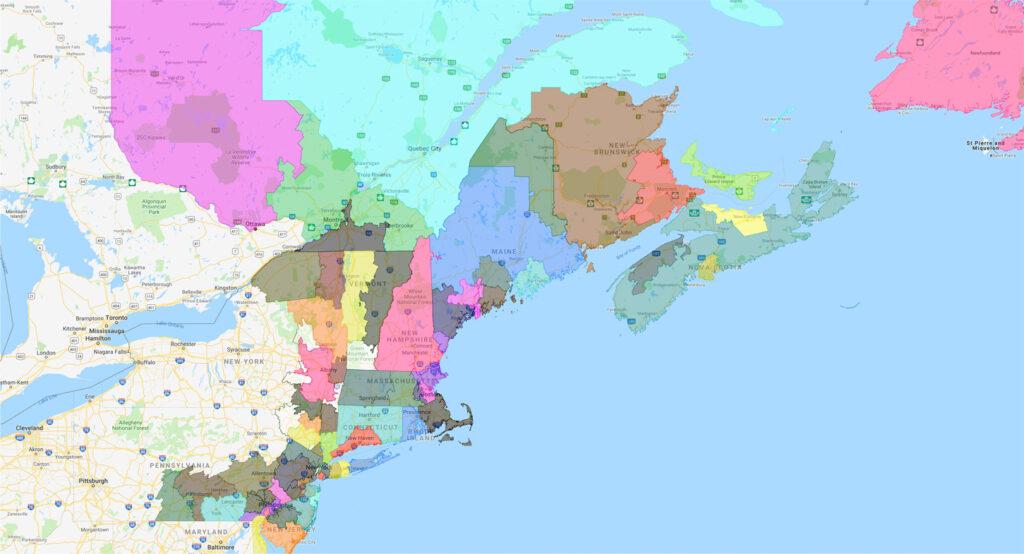 Where is Lyndhaven?
The Shire of Lyndhaven spans most of the Province of New Brunswick, Canada and is a subgroup within the The Crown Principality of Tir Mara in the East Kingdom. Lyndhaven encompasses the cities of Fredericton, Saint John, Edmundston and Miramichi as well as all points between.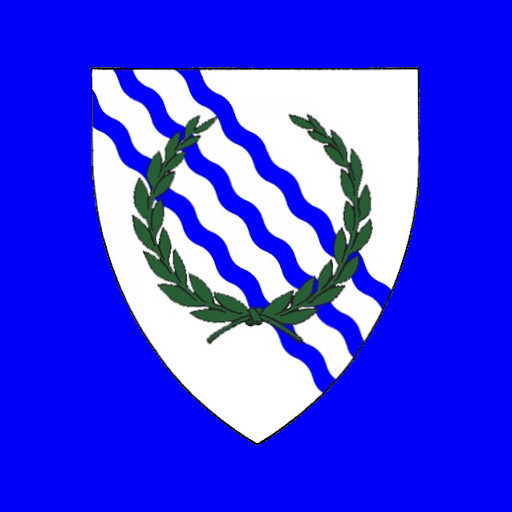 Heraldry
Arms: Argent, three bendlets wavy azure overall a laurel wreath vert.
Badge: (Fieldless) Three bendlets wavy azure within and conjoined to an annulet sable.